Your source for cost effective embedded design services and products!
Welcome to the Home Page on Independent Digital Consulting, Inc.'s Web Site
Independent Digital Consulting designs electronic assemblies for industrial controls, medical applications, test fixtures, and other proprietary embedded systems. Let us develop your embedded system, and provide you with tested & calibrated assemblies.

From here you can find out more about our own products, our engineering design services, view examples of past work, and get more information about us.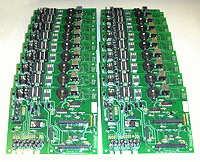 IDC provides cost effective embedded design services for industry. Founded in 1976, IDC has years of experience supplying customers with hardware, software, and system solutions.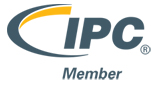 IDC is a proud member of IPC.
Our design services can support your project from concept through production and you can rest assured that we'll be here when you need us to support or modify your products. We can act as your "on call" engineering department, supplying advice, schematics, circuit board development, source code, and prototypes. IDC is ready to be your one-stop development shop.
In addition, we can build your circuit board assemblies and deliver them to you tested and on-time.
Contact us to find out what we can do for you!
We're proud to announce our newest product, the marriage of a Freescale Coldfire processor and a Ramtron Processor Companion on a small smt board. Use this as a predesigned, prebuilt nucleus for your product. All of the difficult design work is done, just plug it into your proprietary I/O board and get your product to market now! And, we have a software library of drivers for the Coldfire and Ramtron devices available to help shrink your development effort. It's pictured to the upper left. Click here to read more!